CONTRAST MASSAGE THERAPY SYDNEY
RELAX MUSCLES WITH A FIRE & ICE MASSAGE
Relax muscles with our innovative contrast massage therapy. Think of it as an ice massage, and rapidly switching to a hot stone massage. The cold temperatures help to reduce both pain sensations and blood flow, while the gentle rotating movement helps mobilise soft tissue in the same way as a regular massage. In contrast, the heat promotes blood flow circulation, releases toxins and encourages tissue regeneration.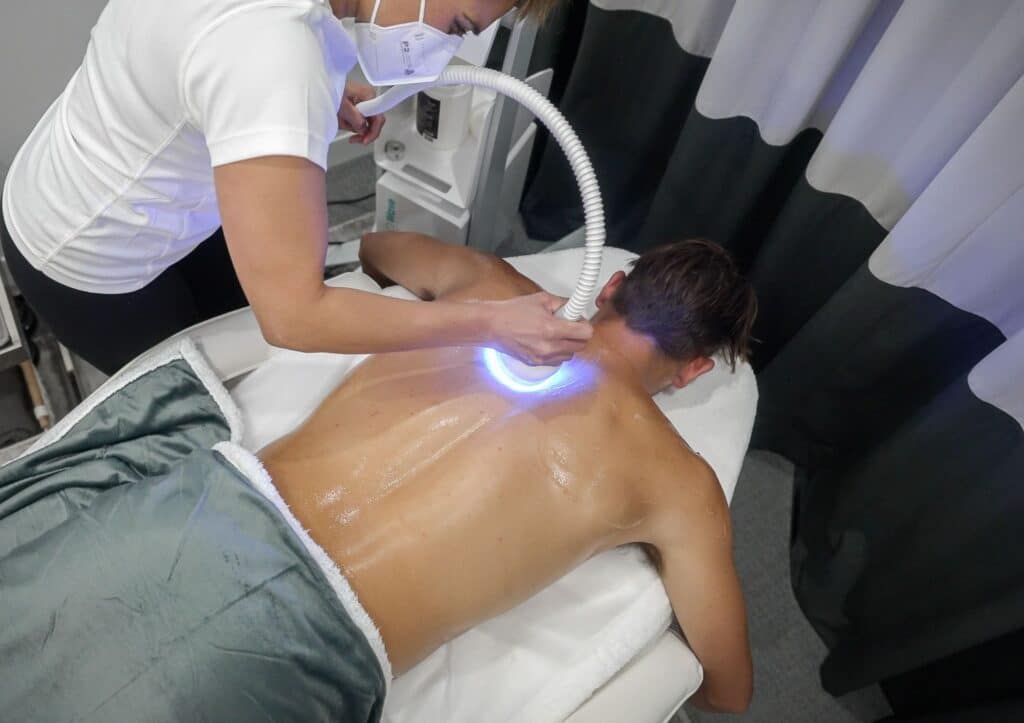 Discover the Power of Opposites
Venture into the rejuvenating world of contrast massage therapy at Stay Young Cryo. Sydney's prime destination for a massage experience that seamlessly marries the invigorating chill of ice with the comforting embrace of warmth. Redefine relaxation and recovery as you immerse yourself in this holistic therapeutic journey.
"Yesterday I had cupping combined with massage. Today it has left me feeling incredibly relaxed. My lower back pain is gone. I slept amazingly well, not waking in the night like I usually do. Dimple is fantastic. Prior to starting, Dimple asks in-depth questions about your health. The space is beautiful and very welcoming. I could not recommend Northern Beaches Cryotherapy more."

Unlock the Multitude of Benefits
FAQs about Contrast Massage Therapy
Journey Between Temperatures
Experience the symphony of temperatures with Stay Young Cryo's contrast massage therapy. Let the rhythmic dance between fire and ice lull you into a state of deep relaxation, where every muscle sighs in relief, and every stressor fades away. Book your session today and embrace the harmony of contrasts.