RELAX, RECOVER, REJUVENATE
Cryo Stay Young has state-of-the-art infrared saunas in Sydney where you can relax & unwind while reaping the benefits of the healing light. As your body is exposed to pleasantly warm temperatures, you will experience instant pain relief and feel refreshed. Light therapy boosts cell regeneration, improves blood circulation, and elevates oxygen levels, while the ultimate goal is to recover and rejuvenate your body and improve your overall health and wellbeing. Book your appointment to feel energised, detoxified, rejuvenated, mentally balanced, and utterly empowered!
BENEFITS OF INFRARED SAUNAS
Cryo Stay Young's infrared saunas in Sydney were created to give you the ultimate recovery experience and deliver multiple health and wellbeing benefits:
The Ultimate Sauna Experience
At Cryo Stay Young, our saunas are designed to deliver optimal results and ultimate comfort. Sit back and relax at our superbly fitted private booths where the temperatures raise up to 45-55 degrees Celsius, creating pleasantly hot air without the steam. It is the fastest, easiest and most comfortable way to detoxify, regenerate and energise your body and calm your mind!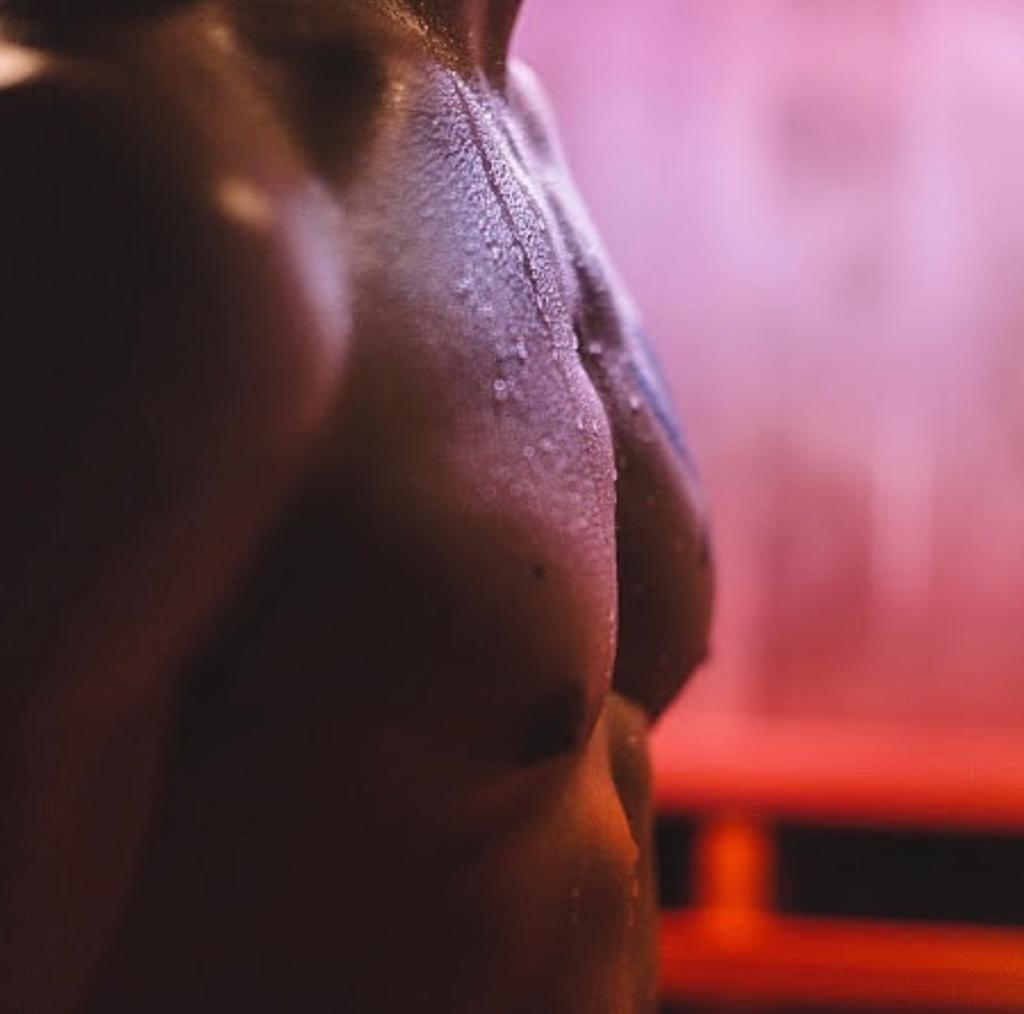 Dive into Sydney's Premier Sauna Experience
At Cryo Stay Young, we've harnessed the power of infrared light to provide a sauna experience like no other in Sydney. Our state-of-the-art facilities ensure you not only relax in style but also leave feeling rejuvenated, revitalised, and realigned. Each session is an invitation to indulge in an oasis of warmth that envelops, heals, and empowers.
"Incredible place that offers a powerhouse of Cryo chamber and Infrared light; it's helped enormously for inflammation post-injury and healing, overall wellbeing, including a boost to circulation and more quality sleep at night. Professional and caring Dimple and Ash are world-class operators. I now incorporate this into my wellness management. Thank you!"

Why Choose Infrared Saunas?
FAQs - All About Our Infrared Sauna Experience
Tailored to Your Wellness Journey
Venturing into the warm embrace of our infrared saunas is not just about the immediate sense of relaxation; it's about the holistic experience that caters to mind, body, and soul. Whether you're looking to detoxify, relieve pain, or simply escape the stresses of daily life, our saunas in Sydney are your sanctuary. Curated with passion and backed by science, every session is a step towards a healthier, happier you.