WHOLE-BODY CRYOTHERAPY SYDNEY
Renew, Restore & Rejuvenate
This signature whole body cryotherapy treatment is the safest and coldest fully immersive cryotherapy experience available today. In just a few minutes, the full body is exposed to 100% breathable air, and temperatures ranging from -110°C to -140°C in the world's renowned and safest only TGA approved chamber, the °CRYO Arctic. With the full body exposed to the sub-zero temperatures, the treatment stimulates the autonomous nervous system producing a multitude of physical and mental health benefits.
The treatment is effective with regular use, so please book an initial consultation with us to discuss your goals, what you can expect and a personalized treatment plan.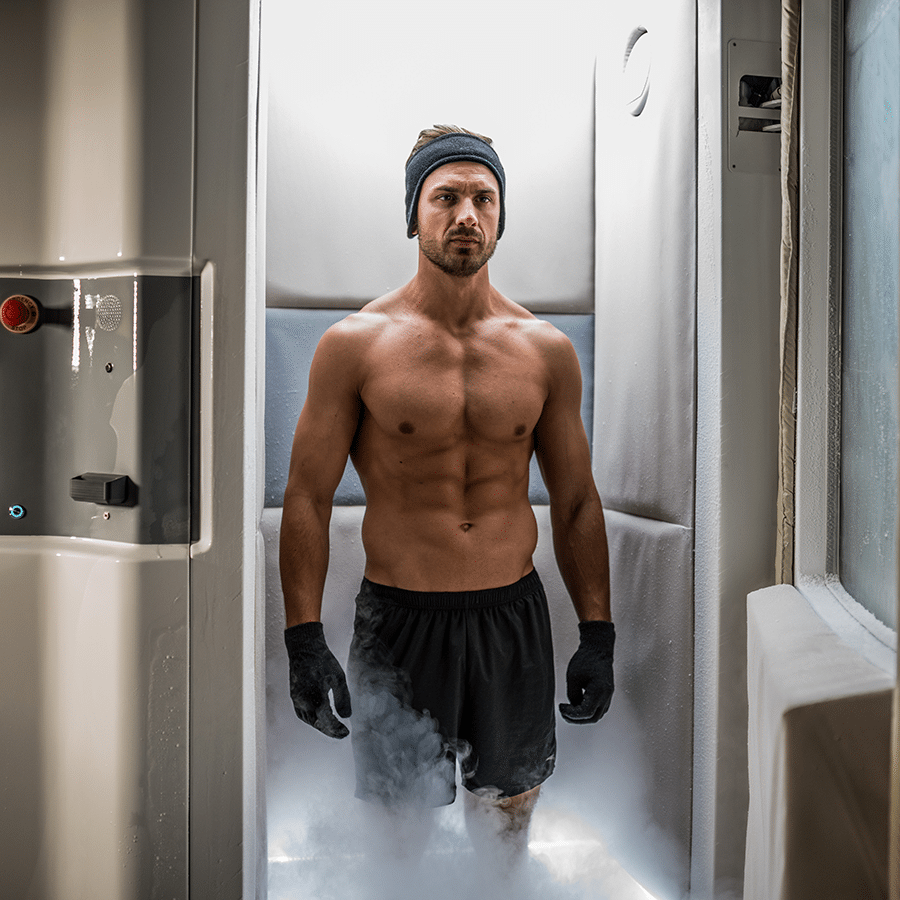 cryotherapy chamber sydney
Reap the multitude benefits of our whole body °CRYO treatment like no other
Did you know that whole body cryotherapy can improve your overall health and wellness by boosting your physical and mental performance, trigger self-healing process for recovery and elevate your mood? At °CRYO Stay Young, we have trained & certified specialists who will tailor a personalized treatment plan uniquely for you!
The only 'true' whole body TGA approved Cryotherapy Chamber
Our °CRYO Arctic whole body cryotherapy chamber from our sister company, °CRYO Science, is the world's leading effective, safest and only TGA approved cryotherapy chamber the industry has to offer.
The 'true' whole-body °CRYO Arctic chamber provides exposure of 100% breathable cryogenically cooled air to the full body, including the head & neck where 70% of the body's cold receptors are located to increase the efficiency of healing and natural toxin filtration.
Unlike other cryotherapy chambers or cryotherapy saunas, the °CRYO Arctic chamber also separates you from direct nitrogen contact, eliminating any risks for frostbite or skin burns.
In addition to all the health and wellness benefits, the °CRYO Arctic allows you to enjoy cryotherapy benefits with luxury. With an adjustable window, a spacious chamber, WiFi utility to contact staff, as well as a Premium Sound System to keep you entertained through therapy, the °CRYO Arctic delivers results with accuracy, precision, and comfort.