CRYO ARCTIC WHOLE BODY CRYOTHERAPY CHAMBER
Affiliation with Cryotherapy technology pioneers °CRYO Science
Our sister affiliation with °CRYO Science makes us the only cryotherapy center to have the latest world-leading technology and cryotherapy equipment in the market today.
°CRYO Science are the leader in luxury cryogenic solutions, offering safe, state-of-the-art and comfortable cryotherapy chambers for whole body and localized procedures.
With offices and manufacturing in the United States, Europe and the Middle East and hundreds retail locations worldwide, °CRYO Science is the leading global solutions provider for cryogenic needs.
°CRYO Science is the only vertically integrated cryogenics company in the world with expertise in retail, manufacturing and industrial gas. °CRYO Science is the only Whole Body Cryotherapy (WBC) with patented technology offering effective whole body cryotherapy in a nitrogen-free environment. Awarded the HAZOP review with Air Products making it the safest and most effective chamber on the market.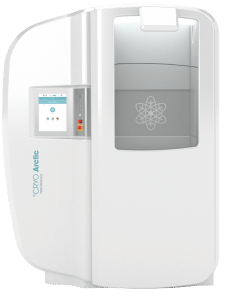 °CRYO Arctic Performance™: Whole Body Cryotherapy Chamber
°CRYO Penguin Performance™: Localized Cryotherapy
°CRYO Wave Performance™: Beauty & Slimming